A Now you can leverage the strong partnerhship between National Payments & Visual Matrix.
National Payments works closely with the Visual Matrix team to ensure your hotel property gets the best of both worlds.
The partnership ensures a stress-free, best-in-class implementation coupled with the many efficiencies only found with a fully integrated payment PMS solution.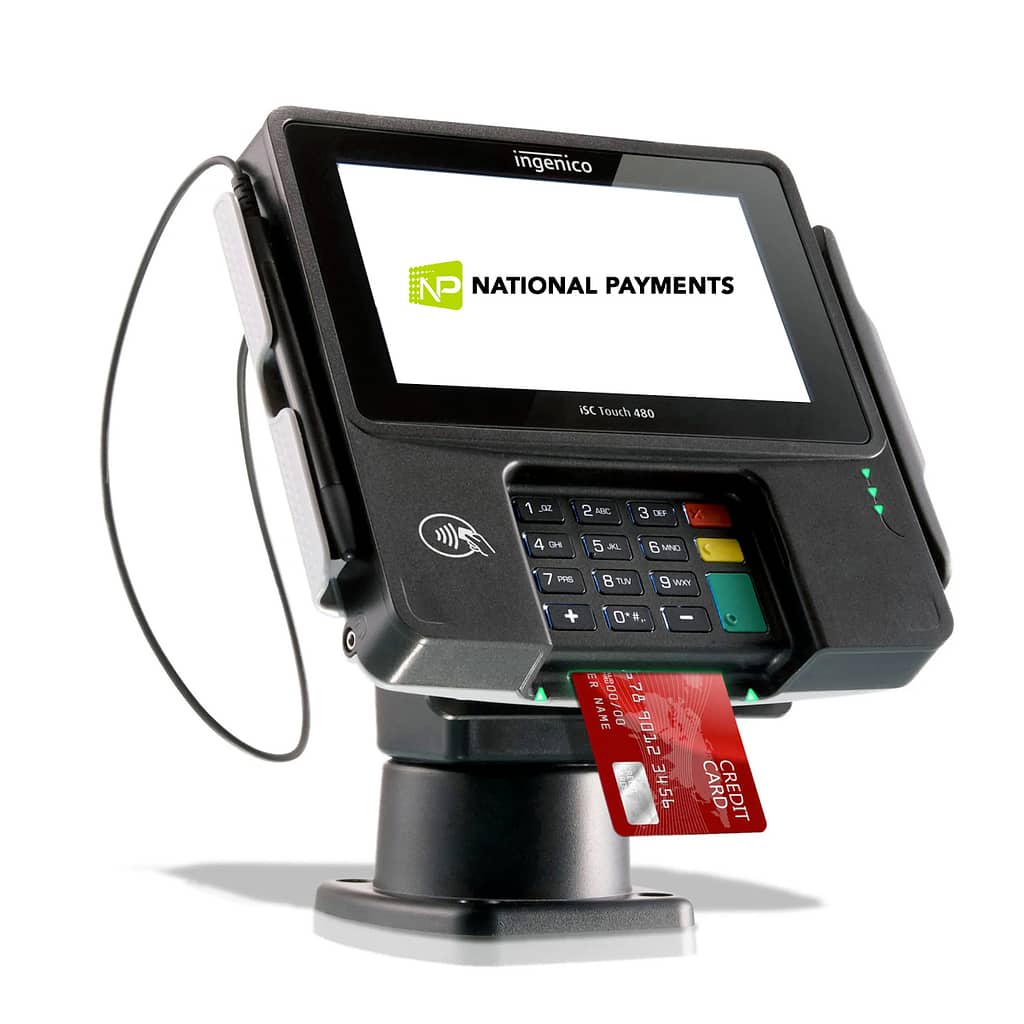 Still Processing Credit Cards with Mag Swipe?
Merchants Still Using Mag Swipe:
If your still processing credit cards on your PMS by magnetic swipe, you are paying up to 0.30% more on every MasterCard transaction then you need to be paying.
Moreover, Visa Canada will be introducing a new surcharge for non EMV transactions to take effect October 2021.
Here are the official rates from Mastercard for mag-swipe vs. Chip & Pin users.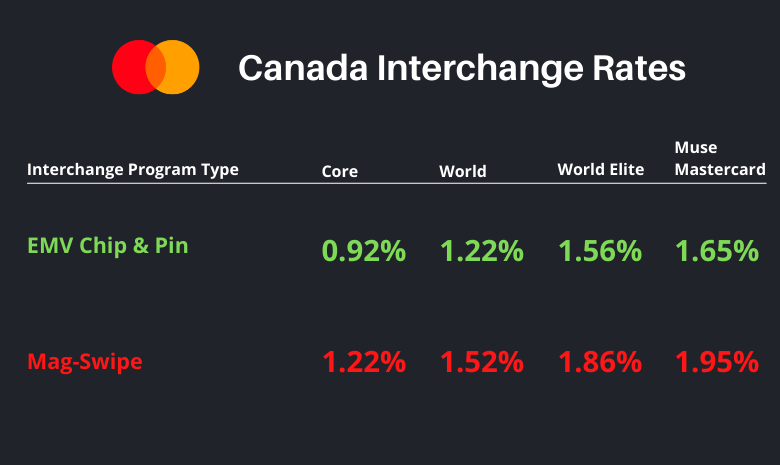 Did you know that the average Chargeback due to fraudulent credit card presentment at a Canadian hotel is valued at over $600?
Those hotels that are still processing via mag -swipe (non-EMV Chip & Pin manner) have:
Zero protection against fraudulent claimed chargebacks
Can expect to lose thousands $$$ in unnecessary losses each year
Did you know that the impact of chargeback losses due to credit card fraud can increase your overall credit card processing costs by up to 0.10% over what you are paying today.
If a Canadian merchant processes a Canadian Visa or Mastercard equipped with chip functionality in a "Non-EMV Chip & Pin" manner, the merchant is 100% responsible if the credit card turns out to be fraudulent. 
Why continue taking the risk?
Let National Payments help you migrate to EMV chip & Pin
A Seamless, Secure, Payment Processing and Property Management Solution
Designed to work seamlessly together with Visual Matrix PMS products, National Payments solutions are the ideal combination for secure, efficient and cost-effective card payment transactions.
Visual Matrix customers who work with National Payments for their card payment services will be able to access the full range of benefits:
VM Cloud features include:
✅   Revenue Management
✅   Guest Texting
✅   Channel Management
✅   Housekeeper Time Tracking
✅   Mobile App
✅   MiniPOS System
National Payments features include:
✅   Transparent cost breakdown approach
✅   Onsite implementation support
✅   Preferred merchant transaction fees
✅   Equipment Financing Program access
✅   Free merchant sign-up fees
✅   Preferred support and services
A single source for all your payment needs
National Payments and Visual Matrix offer a complete, integrated hospitality solution that delivers everything you need to process secure card payments across Canada.
National Payments has established itself on a distinct set of professional practices that provide merchants with refreshing clarity in pricing, fees and charges, service expectations, and continuous support. We stay actively connected to our clients long after the implementation is done. This is our brand promise, against which we have earned top ratings from our clients. We are one-of-a-kind in our market, and always live up to our reputation of being a fair, honest, and trusted collaborator for our hotel clients.

1-214-291-4000
sales@VMPMS.com

1-866-963-8886
sales@nationalpayments.ca